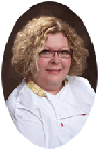 Kim's Creations … It's not Ordinary, it's Extraordinary!
Catering for All Occasions
Dec 24, 2017
To: Kim Clark
Some of the beset Food I have tasted… everything was so good I am so stuffed. The chicken satay was so good and the ship scampi was excellent. The presentation of the plates were sophisticated. I would recommend kim's creations to anyone planning an event.
Glenn Wilson
August 8, 2016
To: Kim
From: Fred Stooshinoff
Sent from my iPad.
Just want to thank you for the wonderful dinner for our wedding.
So thank you.
Google Reviews – July 21, 2016
Elizabeth Lutz
Kim has catered several events I have attended with the most recent being the Castlegar Homecoming 2016 Wine and Cheese Reception. She is so pleasant and cooperative to work with and her food is FABULOUS and plentiful – a great variety in menu! I have absolutely no hesitation in recommending her for any event requiring a caterer.
Betty Lutz
July 27, 2016
To: Kim Clark
From: Adelle Parker
Message:
Kim catered my wedding. I cannot say enough good things about her!!
The food was amazing, everyone kept telling me it was the best they ever had at a wedding.
She's personable and willing to help.
She even jazzed up my cake that wasn't up to par.
Email: Adelle Parker
July 11, 2016
To: Kim Clark
HI Kim: Thank you so very much. The lunch was so good, everyone enjoyed it. I will recommend your business for large gatherings and occasions. Thanks again.
Ann E.
July 14, 2016
To: Kim Clark
Rick Yerex
Message:
Organizing a caterer via the internet & phone without having any previous experience can leave one a bit nervous (for lack of a better word). Our group (50+/- motorcycle riders) never stopped raving about Kim's food and service for 2 days after our event. Five out of Five stars!! Thank you so much for your part in making our event a huge success!
Telephone: 604-788-7307
Email: rlyerex@shaw.ca
October 12, 2015
To: Kim Clark
Kim was the caterer for our wedding! She was amazing and the food was delicious! Everyone keeps telling me how delicious it was 🙂
Any future brides I highly recommend Kim! 🙂
Thanks again for being a part of our special day and making it so memorable
September 30, 2015
Kim Clark
Heard many good comments following the dinner Kim catered for our Rossland Catholic Church's 100th anniversary dinner. The food was tasty, attractive and plentiful.
Carol Albo: trprolife@shaw.ca
Event Date: 09/26/2015
Sept 26, 2015
To: Kim Clark
You catered my nieces wedding in Christina Lake on Aug 15, 2015. Fabulous!! I'm her aunt from Toronto and would 'kill' 🙂 for your sweet potato kale salad recipe if you share?!
Thanks, Donna Donna
Telephone
416-561-1015
September 1, 2015
To Kim Clark,
Had to switch venues because of the forest fire smoke but had a lovely wedding August 29, 2015 at the Castlegar complex with a fabulous meal provided by Kim's Creations lots of compliments from our guests.
Food was awesome!
July 16, 2015
To Kim Clark,
OMG! Absolutely wonderful meal for our wedding on July 11, 2015. Everyone thoroughly enjoyed the Burger Bar! Excellent staff as well! Would highly recommend them to people looking for a caterer. Sue & Joanne
June 20, 2015
Absolutely fabulous food and the potato bar made it so much fun what a fantastic idea that was enjoyed by all! Excellent all around thank you Kim's Creations.
Oct 29, 2012
Hi Kim,
Sorry it took me so long to reply, life has been crazy!!! Everything on our Wedding Day was perfect, we are still getting compliments on the food that was served. You and your staff did an amazing job, and I can't thank you enough for all of your hard work. I hope that you enjoyed the day with us, even though you were working your buns off.
I will send you a few pics once I get them
Thanks so much again
Trina & Andy 🙂
---
Oct 11, 2012
Hi Kim!
Sorry for such a delay in writing you a review – Court and I moved to Prince George, started new jobs, and are just now buying a house. So much happening so fast! Its quite exciting.
Thank you again for making our wedding day so successful. I really appreciate your keeping in contact with me through the months leading up to my wedding, and your always being so accommodating. It means so much to a frantic bride! Your culinary skills are out of this world Kim! Our guests just loved the prime rib and sides you prepared. "I thought I died and went to heaven." and "This prime rib is better than the Keg." were amongst some of the comments we heard. You are truly an artist with food and I would highly highly recommend you to any one looking for catering services. A big thank you from us for making our day so special for both us and our guests.
XOXOXO
---
Sept 13, 2012
We attended the Semenoff & Cassidy wedding at Genelle on Sept 2/12. Dinner was superb — ever so delicious & lots of choice of dishes for the meal. Amazing presentation of food considering a buffet for 230+ people! Lots of food available — Fantastic staff. Would love to know your recipe for the cold sweet potato salad. Fabulous. Wish we lived in your area (am on Vanc Island)as would use you all the time for the many travel presentations we handle. Many thanks to everyone! Just amazing….best food at any presentation ever!
Sincerely,
Sue Archer
---
Sept 3, 2012
Kim was such a pleasure to deal with for our wedding caterer. She pulled off a great dinner for us and was able to add little extra's at the last minute to help make it a great event. Anytime I needed to ask Kim any questions leading up to the wedding she was always available and seemed more than happy to answer my questions. Not to mention the meal was exceptional!
Sincerely,
Mark Stensrud
---
August 20, 2012
THANK-YOU to all the staff at Kim's Creations and especially Kim herself! What an incredible meal we had for our wedding day! We got so many compliments on our food and how well it was prepared and presented. Kim is a delite to work with and her staff are polite and helpful. I would definitely recommend Kim's Creations for your next big event!
Sincerely,
Jill & Justin McIntosh
---
August 2, 2012
Kims Creations did an amazing job catering my wedding July 28, 2012.
The meal was perfect and all night we were getting complements on how good the food was. Thank you so much for the fantastic meal and service. .
Shannon S.
---
July 1, 2012
Thank you for the fantastic meal and service you provided for our kids Kevin and Jen on their special day, June 23rd in Fruitvale. We have had nothing but compliments on the meal and will not hesitate to recommend you to our family and friends for future events. Thanks again for all your hard work.
Gail & Dennis Regnier
---
May 19, 2012
I had a very good experience with Kim for my wedding. Her food is absolutely amazing and the service and communication was superb. I went around to every single person that attended my wedding and each and every one of them said it was the best food they have ever had at a wedding. I would highly recommend Kim's creation for any event. THANK YOU KIM!
Natalia Ricker
---
September 2011
Kim, …
Thank you so much for all the wonderful food your company made for our wedding!
Your creativity and special touches that made our appy buffet extra special and unique to us was over the top.
You and your staff were awesome! Everyone LOVED all the food and the layout…those dry garlic ribs are mouth watering even now when I think back on them….lol.
The quality and quantity was spot on, and you left the kitchen cleaner than when your arrived…amazing! I will be booking and recommending you for any and every event I know of !
You and your team are the best. Thank you, Thank you, Thank you !
Sincerely, The Makaroff family
---
July 2011
Hi Kim … I just wanted to send you out a HUGE THANK YOU and WOW
WHAT A DINNER. Everybody was complementing on how terrific
everything was. I can't thank you enough…and I will
recommend you to ANYBODY and EVERYBODY.
Ellen
---
As an event management professional, I work with a wide variety of vendors. Kim and her team at Kim's Creations were dedicated and worked tirelessly preparing and serving all the delicious meals for my clients three day conference. Kim also worked with me to develop a menu using local ingredients wherever possible; her personal attention to this was appreciated. I know that the right quantity of quality food is one of the most important aspects of a successful event. For this reason, I look forward to the possibility of working with Kim and her team again and appreciate the opportunity to provide this recommendation.
Sincerely,
Eva Hernandez
Owner and Project Manager
Function d'Eva Event Management.
---
March 16, 2006
To Whom it May Concern
Re: Kim's Creations – catering service … we were most satisfied with what was offered by Kim's Creations and happy to recommend her services to anyone planning a dinner party.
My phone number is at the head of this letter …
Sincerely, John A. Charters.
---
April 26, 2010
Dear Kim:
On behalf of Castlegar City Council and the AKBLG Organizing Committee, please accept my sincere thanks for the fantastic job done by you and your staff in providing the meals for the 2010 AKBLG Conference.
Yours Truly, Lawrence D Chernoff, Mayor …
---
Jan 10, 2007
Thanks for your support of our efforts in creating safe communities for all adults, free of abuse, neglect and self neglect. We are please to have worked with you and look forward to future partnering opportunities. Thanks for the food! Thanks again Kim….
Sandi McCreight,
Coordinator Castlegar Community Response Network (CRN)