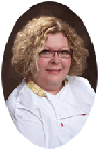 Kim's Creations … It's not Ordinary, it's Extraordinary!
Catering for All Occasions
Banquets
This is just a small sample of the Items to expect from Kim's Creations. We customize every menu to suit your needs and budget. Your menu should reflect you. When your guests look at the menu, they will know that you picked it all just for them.
Appetizers
Pot Stickers Vegetarian –

Served with a soy dipping sauce

Date and Blue Cheese Tarts –

perfect with your favorite red wine

Bruschetta –

many different combinations to suit the occasion

Sesame Pork Balls –

an Asian flare served on a pick sweet and saucy

Maple-Glazed Meatballs –

Sweet and Saucy

Mushrooms Turnovers –

Homemade pasty filled with creamy mushrooms

Chili Lemon Shrimp –

Honey Chili & Lemon served on Skewers

Scallops with Bacon –

A classic

Devilled Eggs –

Many different toppings to choos

e

Crab Mousse Dip –

Crab, Cream Cheese and Curry

Spinach Dip

Tex Mex Dip

Warm Artichoke Dip

Asparagus and Prosciutto Rolls –

Asparagus Rolled in Prosciutto

Cheese Fritters

Pizzas

Beef & Roasted Pepper, Spinach & Prosciutto
Prawn & Mango Brie & Pear
Sun-dried Tomato Pesto & Chicken
Apple Brie and Chicken

Lemon Grass Prawn Satays

Chicken Dumplings

Chili Prawn Skewers

Five Spice Prawns with Fruit

Scallop Ceviche (served on a Wonton Spoon)

Chicken Rolls (BBQ chicken onion garlic rolled in Phyllo)

Sausage Rolls

Pork Sausage –

Homemade sausage

Chicken Chipotle –

Ground Chicken, Cheese, Chipotle, Chutney

Scallops with Lime Hollandaise Sauce –

Served on a Wonton Spoon

Citrus Saucy Scallops

Chicken Wings

Dry Garlic Ribs

Spanikopita –

My own special blend of 4 cheese and Spinach

Raratonga Wrap –

Sweet Potato, Zucchini, Cheese and Curry

Stuffed Mushroom Caps –

Vegetarian, Scallop, Meat Crab, Spinach and Bleu Cheese

Stuffed Cherry Tomatoes

Shrimp and Dip

Crispy Spring Rolls

Chinese Dim Sum –

Made to order

Sushi –

Made to Order
Meat Options
Tender Prime Rib

Certified Angus Top Sirloin

Stuffed Pork Loin – Stuffed with Cheeses, Basil, & Mango
with a Peppercorn Brandy sauce

Pork Tenderloin –

Several Sauces to choose from, Orange, Pomegranate, Asian

BBQ Pork Ribs –

Special Homemade Rub Slow Roasted

Glazed Ham

Pulled Pork on a Bun
Chicken Options
Cordon Bleu –

Ham and Swiss cheese with white wine sauce

Florentine –

Spinach, Pimento, cheddar & thyme

California –

Avocado, tomatoes, cheese & Sage

Crab –

Crabmeat & herbs with a white wine sauce

Peach –

Peaches, Cashews, Ginger with a Brandy Sauce

Goat Cheese and Basil

Apple Pecan –

Apple, Provole cheese with pecan Cream sauce

Spinach –

Tender spinach and cheeses with a white wine sauce

Asparagus and Jalapeno –

Tender Asparagus and spicy Jalapeno
Other Chicken Options
Roasted with Rosemary and Lemon

BBQ Chicken Pieces

Balsamic Citrus

Pomegranate Molasses –

Roasted Chicken Pieces brushed with sweet Pomegranate Molasses

Fried

Lemon Chicken –

Baked breaded and served with a Lemon Sauce

Cacciatore

Caribbean Kabobs –

Pineapple, onion, zucchini with sweet smoky sauce

Amaretto –

Sautéed Breasts served with mushrooms, capers, cheese and Amaretto

Basil Cream –

Breaded Breasts in a creamy Parmesan Basil Sauce

Bourbon Pecan –

Breaded with pecans served with a buttery Bourbon Sauce

Apricot

Chicken Slovaki –

Marinated with Oregano and Garlic served in a Skewer
Seafood
Salmon –

BBQ, Salt Spring Island Sauce, Lemon and Dill Sauce

Grilled Trout

Sole Stuffed with Crab and Shrimp

Seafood Lasagna

Prawns –

Curry Sauce, Garlic Sautee, Cold, Streamed
Sides
Garlic Mashed Potatoes

Loaded Baked Potatoes

Roasted Potatoes with Yams

Creamy Scalloped Potatoes

New Potatoes in Cream and Dill

Brown and Wild Rice

Rice Pilaf

Fried Rice

Curry Apricot

Seasonal Vegetables

Sautéed Mixed Vegetables

Carrots in Orange Ginger Sauce

Sautéed Green Beans in Garlic and Brown Butter
Salads
Beautiful Salad –

Baby Mixed Greens, Feta Cheese, Berries and Oranges with Propagate vinaigrette

Green Salad –

Baby mixed greens tomatoes, cucumber, radishes, grated carrots with choice of dressings

Ceasar Salad –

My own homemade dressing

Potato –

Creamy with egg, radish, green onion

Pasta Salad –

Creamy or Oil your choice

Spinach Pesto Pea

Strawberry Spinach –

Candied Pecans Strawberries and special dressing

Greek –

Feta, Olives, tomatoes, Onions, Peppers, and Cucumbers

Layered –

Tortellini Pasta, peas, onions, bacon, eggs, radishes

Apple Brie –

Apples, Grapes, Brie Cheese Lemony Pineapple dressing

Broccoli Salad –

Bacon, Raisins, Seeds and Special Dressing

Yam and Kale Salad –

Sweet Thai Dressing

Black Bean Cous Cous
Prices vary, please ask and I will be more than happy to help