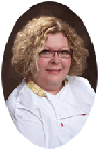 Kim's Creations … It's not Ordinary, it's Extraordinary!
Catering for All Occasions
Lunch Menu
Create your own Lunch for $15.50 per person
Plates, Napkins and Cutlery additional $1.00/person
From the selections below choose three Sandwiches or Wraps and your
choice of Salad OR Soup. Assorted Squares and Cookies are included.
Additional soup or salad $2.50 per person, GST & Gratuity extra.
Sandwiches
Ham and Cheese
Corned Beef on Rye
Egg Salad
Lettuce Tomato & Cucumber
Salmon Salad
Brie, Chutney & Roasted Garlic.
Assorted Deli Meat
Grilled Eggplant & Red Onion
Antipasto, Artichoke, Goat cheese
Wraps
Shrimp with Rice Noodle
Tustin Chicken Vegetable
BLT
Turkey & Cranberry
Curried Chicken Salad
Chicken Salad
Brown Rice Veggie
Chicken Caesar
Thai Chicken
Soups*
Beef Barley
Chicken Noodle
Thai Vegetable
Corn Chowder
Minestrone
Mushroom
Vegetable
Tomato
Tomato Basil Macaroni
Parsnip, Leek, Ginger
Salads*
Caesar
Spinach
Beautiful
Couscous
Potato
Pasta
Mixed Greens
Oriental
Marinated Veg
*Seasonal salads and soups are also available* June 2017